CV Joints & Shafts – Auto Parts & Service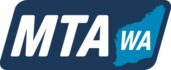 What Others Have Said
These guys are very nice! Good advice and nice to talk to. Fixed a messy issue with my stupid Mazda Tribute.. no complaints
I spoke to the guys at Allans Autoparts who had knowledge of the car part that I needed. They helped me with a great price and quick delivery to get my vehicle back on the road.
Exceptional customer service! So pleased with how they handled the issue with my car. Went above and beyond which is very rare these days.
No nonsense service. Painless appointment setup. Highly recommended.
Have been looking for a CV driveshaft for my 4WD we had been messed around with the wrong parts online and the guys at Allans Autoparts knew the correct part I needed and gave me a few tips on fitting the part. Cheers guys!
Great to have a local supplier that we can rely on, with plenty of local stock on hand to keep vehicles on the road.